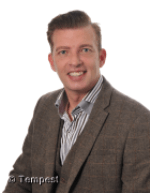 Mr. Brown
Firstly let me begin with a little background information about myself. My personal connection began with 'Chadsmoor Infants' some time ago now when I was a small boy aged four years old. My memories of my time at the former building in Cecil Street, Chadsmoor are happy ones and I wholeheartedly believe that the pupils who attend the modern school should leave having a similar experience.
At home I enjoy spending time with my wife and have two young daughters whom I adore. In addition to days out and quality time with my family and friends my hobbies include gardening and making home-improvements.
I feel very proud and privileged to have opened and work within the Nursery, which is very much an integral part of this OUTSTANDING school. I have a sincere commitment to ensure every pupil who attends the Nursery, experiences an invigorating curriculum which offers a balance of adult-supported and freely chosen play.
Research suggests that in order for young learners to make optimum all-round progress a parent/practitioner partnership is essential. Therefore I recognise the importance of being approachable, and encouraging parent/carer involvement from the very beginning. I cordially invite you to call into Nursery and get a feel for the quality provision available and meet with myself and the team. There is no need to make an appointment as we feel confident the Nursery operates to a high standard throughout the year and welcome parent/carers with our open-door policy. Simply call into the school office and ask to view the Nursery.
Regards,
Jonathan Brown
Mrs. Chamberlain
My Early Years Education experience began when my youngest son was two years old in 1991.
My initial working background was within the field of nursing. Leaving school at sixteen, I commenced my training at 'Birmingham & Midland Eye Hospital' continuing at All Saints Hospital, until my first son was born in 1979. I spent several years working in Nursing Homes as my first son was growing up and sons; number two and three arrived.
The Early Years field has always interested me and has been an area I wanted to work, this was triggered whilst enjoying the time I spent on the children's ward at 'Birmingham & Midland Eye Hospital'. I decided to begin the career change journey as Owen left babyhood….
I qualified as a Nursery Nurse in 1993 and spent several months at home with Owen before he began Infant School. Following this event, I was very fortunate to commence employment within the Early Years sector at Chadsmoor Community Infant & Nursery School, the month after Owen began his personal learning journey.
I have worked in all key stages within the school, but my particular interest has always been rooted in the Early Years and I was delighted to be part of the team who saw Chadsmoor Community Nursery evolve in 2001.
I have continued to extend my knowledge by obtaining a 'Diploma in Early Years Education' at Manchester Metropolitan University. I also hold a 'City & Guild in Learning Support' and an 'Elklan Certificate at level 3 which has provided me with a valuable insight of techniques and strategies to assist children with speech and language difficulties.
Recently in 2010 I obtained 'The Higher Level Teaching Assistant' qualification, which now enables me to work throughout the whole Foundation Stage; mainly within the Nursery coupled with two weekly sessions in the Reception Class. This has proved profitable for the nursery children's transition when entering Reception, as they have contact with a familiar face. This role also provides valuable first hand insight into exactly where the nursery children's learning is progressing, aiding the planning of 'next experiences'.
I have recently become a Grandma to my first grandchild Dylan Joseph and sincerely hope to play a special part in his Early Years education, hoping to offering him the high quality experiences we provide at Chadsmoor Community Nursery, as this would give him the best start possible!
Finally I would like to express how very proud I feel to be part of this very special team and look forward to meeting all the new children and their families I will be working with in the future.
Regards,
Paula Chamberlain
Mrs. Smith