Why now try out some of the games on these websites? Click on the pictures below.
Activities to practise your Maths skills
Free E-books as well as reading games and activities to enjoy with your child.
Espresso at home, games to support learning across the curriculum.
You will need to enter the school's username and password.
suitable for ages 4 to 6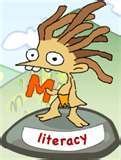 suitable for Year 2
suitable for Year 2
Come and meet Dora the Explorer and friends
Suitable for 4 -6 year olds
Digger and the Gang can help you learn English Maths and Science
Poissonrouge - all sorts of activities, art, patterns, rhymes and songs in French and English, games, and much more! Why not explore?
Roadsafety
Listen to stories
Learn about e-safety with Hector and his friends